About the Concert
Welcome from Lord Petre
It is a great pleasure, once again, to welcome everyone to the annual Rotary Jazz Concert in aid of local charities.

It is difficult to believe that 2023 will be the event's twenty fifth year - a great tribute to the members of the Rotary Club of Ingatestone, and the former members of Shenfield & Hutton Rotary, who work so hard to make the event possible. I am afraid that all I have to do is to turn up and enjoy the music - a pleasant task, indeed - and so I must also acknowledge, with thanks, the part that my own staff will be playing in the preparations.

I do hope that you will all join me, in your usual large numbers, on 2nd July to spend an evening of relaxed merriment and, in particular, to enjoy the swinging music from The Jive Aces. I have every confidence that this band , along with The Salty Town Six, will again provide a wonderful evening's entertainment.

Some years ago, a Dutch visitor remarked that it was quite insane for we English, with our climate, even to contemplate an outdoor event but, if past experience is any guide, we can look forward to a gloriously balmy summer evening.

Lord Petre
General Information
Location
Ingatestone Hall, Hall Lane, Ingatestone CM4 9NS -see website to find us.
Please note that the Ingatestone Hall Postcode (CM4 9NR) is incorrectly logged on some SatNav and mapping databases and should not be relied on

Admission by ticket only
Gates open: 5:45 p.m. Concert begins 6:15 p.m.
Finishing around 9:30 p.m. - 9:45 p.m.
Accompanied children under 14 FREE.

Bring your own Picnic or Enjoy
BAR - with beers, wines, prosecco, pimms, spirits and soft drinks
HOT FOODS - Pizzas, burgers and hot dogs
REFRESHMENTS - fresh coffee, tea, hot chocolate, ice cream and lollys

Parking
Free Parking is available, which is situated approximately 500 metres from the concert area.

Facilities for Persons with Disabilities
Special Parking available adjacent to concert area. Disabled toilets.

Dress
Casual. A light wrap or additional layer is recommended for cool evenings.

Seating
Bring your own chairs and tables

Dogs
Dogs are not permitted at the event.
ESSEX & HERTS AIR AMBULANCE

- Our aim is to save lives, reduce or prevent disability, or suffering from critical illness and injury, by delivering a first class pre-hospital emergency medical service to the people of Essex & Herts. https://www.ehaat.org/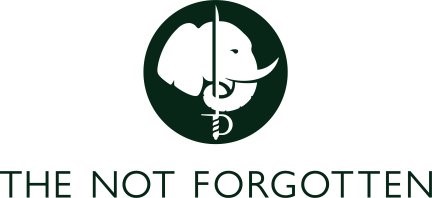 The Not Forgotten - in their 104th Year

Founder :

In 1919 the American Soprano singer, Marta Cunningham, was shocked to discover that there were thousands of wounded and lonely servicemen still in hospitals up and down the country.

After discovering that 600 injured patients were lying in one Ministry of Pensions Hospital alone, Marta was spurred into action. She went on to form The "NOT FORGOTTEN" Association for the 'comfort, cheer and entertainment' of the war wounded.


Their Mission:

The Association's mission is to act generally for the benefit of service and ex-service personnel with disabilities or who are wounded, including the organisation or provision of items or facilities for leisure and recreational activities, travel, holidays and outings. It aims to deliver high quality and safe recreational and entertainment activities to meet the needs of our beneficiaries.


Their Beneficiaries:
It supports any serving man or woman who is wounded, injured or sick and any veteran of any age with a disability, illness or infirmity; whatever the cause and whenever it arose. Any serving or former member of The Royal Navy, The Royal Marines, The British Army, The Royal Air Force and The Merchant Navy, both Regular and Reserve Forces, may be eligible for our help.

Their motto 'From Comradeship To Challenge' illustrates the variety and breadth of the support we offer. Each of our events and activities is intended to restore confidence, enhance wellbeing, boost morale and improve the chances of the service man or woman and their family enjoying a normal, if not better, life.

As a small charity supporting some 10,000 men and women each year with a team of just nine staff, we couldn't be more grateful to our fantastic fundraisers.

Every donation is important to NFA and helps us to continue making a real difference to the lives of injured service men and women.

https://thenotforgotten.org/
_ _ _ _ _ _ _ _ _ _ _ _ _ _ _ _ _ _ _ _ _ _ _ _ _ _ _ _ _ _ _ _ _ _ _ _ _ _ _ _
If you wish to donate towards these charities, your contributions will be added to the amount we award to the charities and causes above



Thank you for your donation
Rotary Club of Ingatestone
Our Headline Sponsors for 2023
- - - - - - - - - - - - - - - - - - - - - - - - - - - - - - - - - - - - - - - - - - - - - - - - - - - - - - - - - - -


We are still seeking General Sponsors for 2023. Please contact us for details.
---------------------------------------------------------------


The Bands
THE JIVE ACES
We are delighted that The Jive Aces have agreed to perform again here at Ingatestone Hall.

They are a six-piece UK based, high energy, jive and swing band, formed in 1989. Some of the band are local, coming from Billericay.
They were the winners of BBC TV's Opportunity Knocks, and Britain's Got Talent semi-finalists in 2012. In May 2012 they performed for HM the Queen & HRH Prince Phillip as part of her majessty's Diamond Jubilee Celebrations. They have recorded singles and albums and have performed at numerous music festivals, including Glastonbury on at least three occasions.
The band is widely recognised as one of the top swing bands in the world, having performed in over 30 countries. The June 2015 issue of "Vintage Rock" magazine described them as the "UK's number one jive and swing band".
Members
Ian Clarkson – vocals, trumpet, ukulele
Ken Smith – double bass
Vince Hurley – piano
Peter Howell – drums
John Fordham – saxophone
Alex Douglas – trombone, washboard, bongos, blues harp, kazoo, spoons, vuvuzela
For latest news and information on the band, visit their website -
www.jiveaces.com
----------------------------------------------------------------------------------------------
THE SALTY TOWN SIX
The Essex based Salty Town Six are a group of jazz musicians steeped in the traditions of New Orleans music. The band play a wide selection of tunes form the 1920s and 1930s. Most of the band members have made and played this music for more than 50 years and it is part of them.

Their music, live and bouncing, while dated in origin attracts fans of all ages and is sure to get your feet tapping.

Band personnel:
Bill Jenkins - trumpet George Tidiman - trombone Goff Dubber - Clarinet
Olley Benson - banjo/guitar Ron West - drums Derek Pring - bass


Photo Gallery
Over the past few years, we have collated this photo gallery - with acknowledgments to members of the Ingatestone & District Camera Club for their images.
You'll find them here
---