Wonderful Summer Evening Jazz Concert in 2022
What an incredible evening at which over 750 people enjoyed the 2022 INGATESTONE ROTARY'S JAZZ EVENT!


The Traditional New Orleans SALTY TOWN SIX gave us a wonderful start to an evening of truly exciting foot tapping music.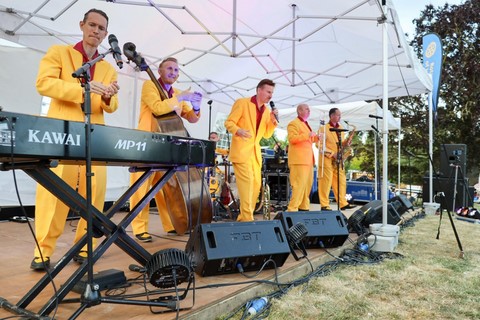 And when the stage came alive with the world renowned jive & swing band THE JIVE ACES, the audience were treated to such a fantastic show of swing & jive music that the ground started to rumble and so many of them had get up and dance.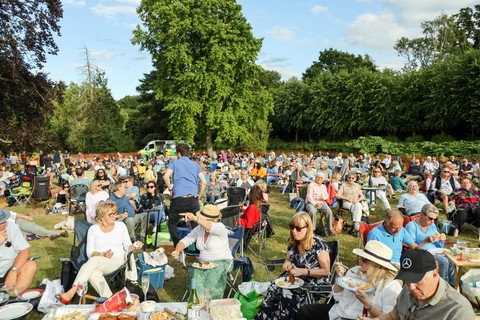 Everyone seemed to enjoy a special summer's evening with either their own picnic or from the food and drink vans who kindly offered tasty refreshments.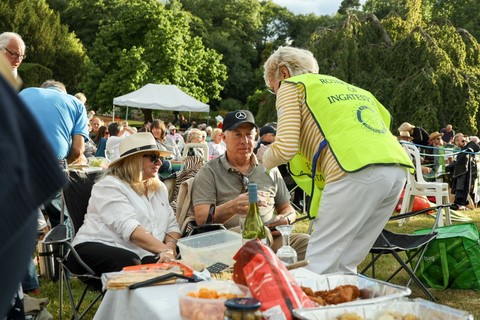 Without
the kind and generous sponsors, we would not be able to run what has now become such a noteworthy event and which our chosen charities Marie Curie; Chess Homeless and The Not Forgotten Assoc. would not be the beneficiaries of the ground breaking profit of over £10,000.00
.


Our thanks go particularly to Lord Petre who allowed us to be in the marvellous gardens of Ingatestone Hall - truly a gem in our Village!.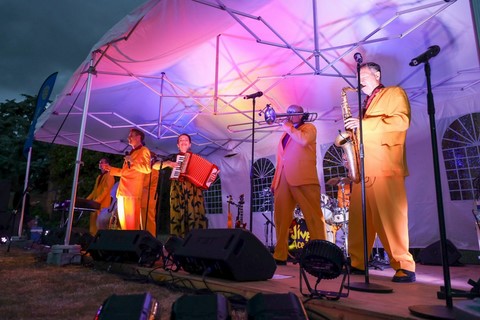 To everyone who came and, we hope, enjoyed a marvellous magic and fun-filled evening, after three years of lock down, may we thank you so much for being with us and supporting what ROTARIANS do,
Help Others whilst having fun doing it!.
Photos: Courtesy of John James
- - - - - - - - - -- - - - -- - - - -- - - - -- - - - -- - - - -- - - - -- - - - -- - - - -
To View this website on a Smart Phone
Portrait view: Click on the small rectangle at the top of page below title to find the Menu.
Landscape view: By setting device to "Auto-rotate" , the Menu will be visible.



Swing and dance to the "Rockin' Rhythm & Blues" of
The Jive Aces

-

the U.K.'s No 1 Jive & Swing Band
and enjoy
Classic New Orleans Jazz
from The Salty Town Six
---------------------------
The Jive Aces:
BRING ME SUNSHINE
Here's a taste of what to expect !




Summer Evening Jazz Concert - 2019

Here's a taste of what to expect !