FRIDAY 7th June 2019


REPORT ON THE DAY
Our 22nd Charity Golf Day was held at Maylands Golf Club once again, this year on a very wet day unfortunately. . It was a pity about the weather, and I was surprised that nineteen teams finished. Well done!
We have to say a big thank you to all the golfers and sponsors for supporting the event, and also to
Sir Trevor Brooking
for taking part for the 4th successive year From the feedback, it would seem that everybody had a good day.
By the time the bills have been paid the net will be close to
£5000
, bringing the total raised for various charities, in the twenty one years, in excess of
£125,000.
And for that, we have to thank not only the golfers, but also the many people who sponsored the event.
Top of the list has to be
Martin Beer, of M.W Beer and Co Ltd
(traders and shippers of vegetable Oils) who has played and been our main sponsor for many years, to member
Ian and son Duncan Hepburn
for their meaty donations as prizes, and to
Malcolm Fritschy of Oldeani Corporate Promotions, Chelmsford,
who donates all the watches and lots other goods.
Our thanks are extended to
Renault of Romford
for giving us a magnificent display of cars, and paying for the insurance, should someone actually get a hole in one on the very difficult 9th of Maylands- which no one did!
Each year we have many sponsors of the 18 holes, most of them come from the ranks of our Rotary Club and friends - so thanks to them and to other golf clubs for the donation of four ball vouchers.
We mustn't forget our helpers;
Ron Dent of Five Lakes Golf Club
, who is a whizz on the computer and produces the results almost before the last team is back in the clubhouse, to members Ian Churley, Alan Pudney & Martin Lister and to Neil Macalister, who also rustled up three teams from his golf club - Crondon Park

After expenses, the figure you helped to raise was just over £5000! ...........a brilliant result.

The two local Charities- Essex & Herts Air Ambulance and St. Francis Hospice- will be thrilled with the amount raised, and we hope for a similar response in 2020.

Over £5,000 was raised, meaning £3,500 will be presented to the Essex and Herts Air Ambulance, £1000 to St Francis Hospice, and the remaining few hundred pounds distributed among local charities.
---

RESULTS - see Results page for the Winners and for team & Individual scores



A great day for two great charities was had by all those present, and who kindly donated their time and money to make it such a success

Barry Turner, the Event Organiser, presented the trophies to the winners.

See the Photo Gallery for the presentation and other images.




Friday 7th June 2019
The event was held at Maylands Golf Club
Shotgun Start at 12.30 p.m.

18 Holes Golf and Par 3 Competitions and other hole prizes.
Great Individual and Team Prizes, 2 Course Meal, Raffle, etc


Main Sponsor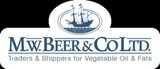 Our main sponsor this year is M.W.Beer.
We are thrilled to welcome our main sponsor for the sixth year. Mike Beer and his son Martin have given generously over the years that we have been running this Charity day, and have also participated in the golf on many occasions. They have a family business which they have run since 1981, and have offices in Detroit and Ingatestone. The company market various edible vegetable oils worldwide, and are very supportive of this year's local charities.

The Rotary Club is very grateful to them for their continuing support
the local charities that we supported are :-
Essex & Herts
Air Ambulance

"Our aim Is to save lives, reduce or prevent disability, or suffering from critical illness and injury by delivering a first class pre-hospital emergency medical service to the people of Essex, Hertfordshire and surrounding areas.
Without access to National Lottery funding and with limited support from Government, we continue to rely upon the generosity and goodwill of the people and businesses of Essex and Hertfordshire to remain operational and keep saving lives - working together funded by you!

St Francis Hospice
St Francis Hospice is an independent charity and one of the largest adult hospices in the U.K. Our team of specialist consultants, doctors, nurses and a range of other health and social care professionals provide care and support to individuals with a life-limiting illness, as well as their carers and family members, completely free of charge.
We serve the populations of Havering, Brentwood, Barking & Dagenham, Redbridge and West Essex. This year, we need to raise £7.8 million in voluntary income, so every donation from individuals and organisations is important to us. We also have a team of nearly 700 skilled and committed volunteers who help us keep our costs down and add huge value to the worok we do.


10% of all proceeds will be in support of the many local but needy causes that the Rotary Club experience during the year.


We look forward to welcoming you and your friends for another enjoyable day at Maylands G.C. next year.

This website address is:- www.rcoicgd.co.uk

Thank you
Barry Turner
Chairman
Charity Golf Day Committee
Rotary Club of Ingatestone
Charity Trust Fund Registered Number 1030452